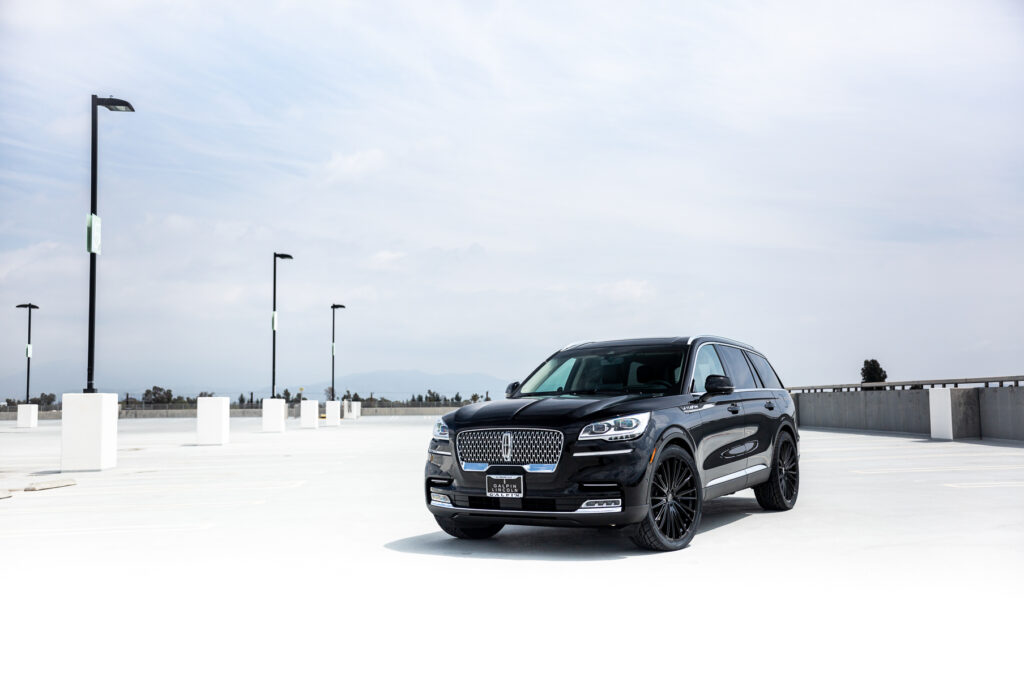 Aftermarket Wheels - Lincoln Aviator
Get ready to experience the perfect blend of style and performance in the automotive world. Introducing the 2023 Lincoln Aviator with the stunning 24″ Blaque Diamond BD-715 Classic Series wheels in Gloss Black. This extraordinary combination elevates the Aviator to new levels of power, elegance, and innovation. In this blog post, we'll take you through the seamless fusion of artistry and engineering, highlighting how these aftermarket wheels redefine the Aviator's style and create an opulent driving experience. Join us on this captivating journey into the world of automotive opulence, where form meets function in perfect harmony.
To View the Full Photo Gallery of This Lincoln Aviator Click HERE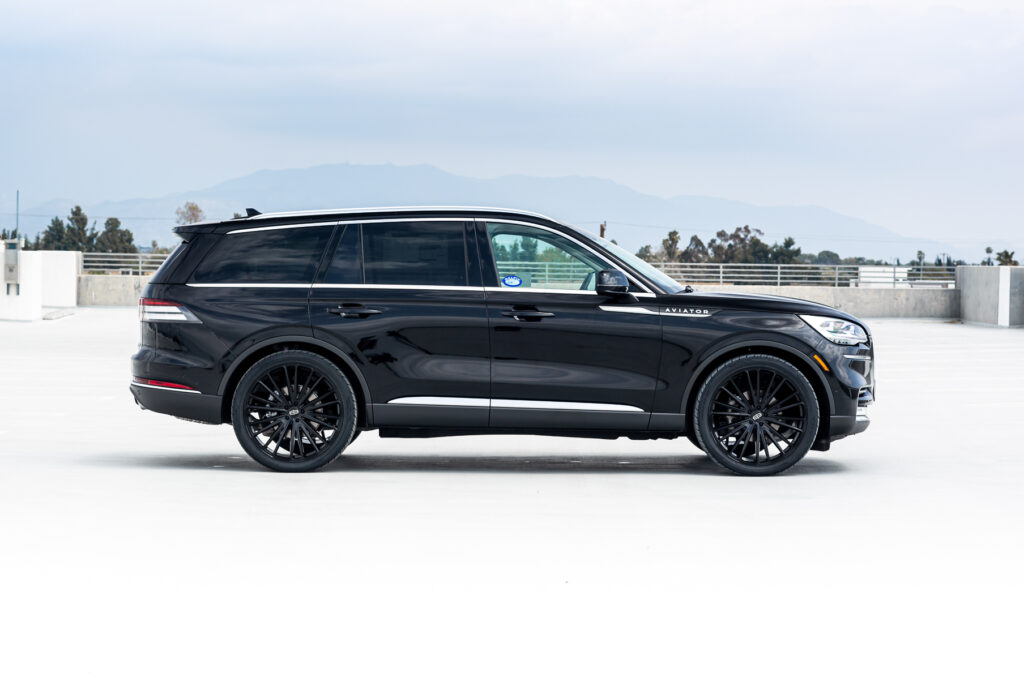 About the 2023 lincoln aviator
The Lincoln Aviator slides into the luxury SUV market with a luxurious interior and numerous modern features. Equipped with an intelligent all-wheel drive system, Premium leather seats, and a 14 speaker Reveal® audio system; this is one of America's most luxurious SUVs to date. Powered by a 400-hp Twin-Turbo V-6, The Aviator is one of the most powerful mid-sized SUVs on the market. Don't let the power fool you however, this car is highly focused on luxury; Maintaining a soft ride and quiet cabin.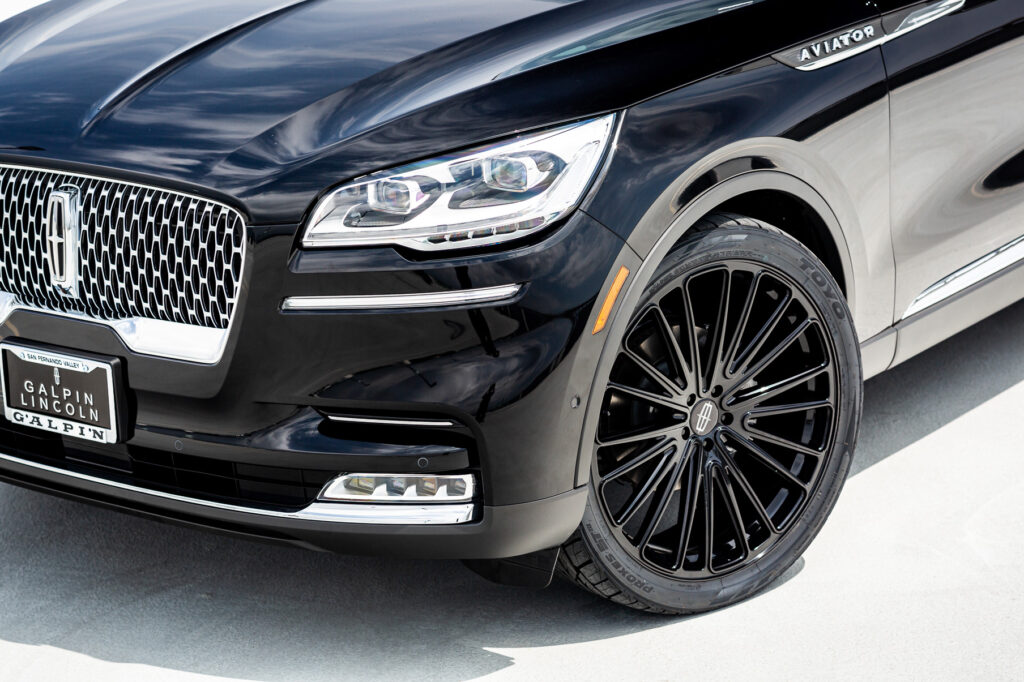 Blaque Diamond BD-715 Details
Presenting the a prime example of automotive elegance, this Lincoln Aviator boasts a stunning upgrade with flush fitted 24-inch Blaque Diamond BD-715 wheels in the sleek Gloss Black finish, perfectly harmonizing with the Aviator's refined styling. The multi-spoke design seamlessly complements the Aviator's curves and size, offering a subtle yet satisfying visual appeal. As one of the first cars to sport the brand new BD-715 wheels from Blaque Diamond, this Aviator sets the stage for luxury and sophistication. With a luxurious OEM+ aesthetic, the BD-715 coming in a squared 24 x 9 Inch setup is the ideal setup to enhance the Aviator. Complete with a flush fitment and Toyo Proxys ST II tires sized at 285/35/R24 squared, this upgrade not only exemplifies a luxurious design but also promises an unparalleled driving experience and perfect wheel fitment.
To see More Details About the BD-715 Wheel Click HERE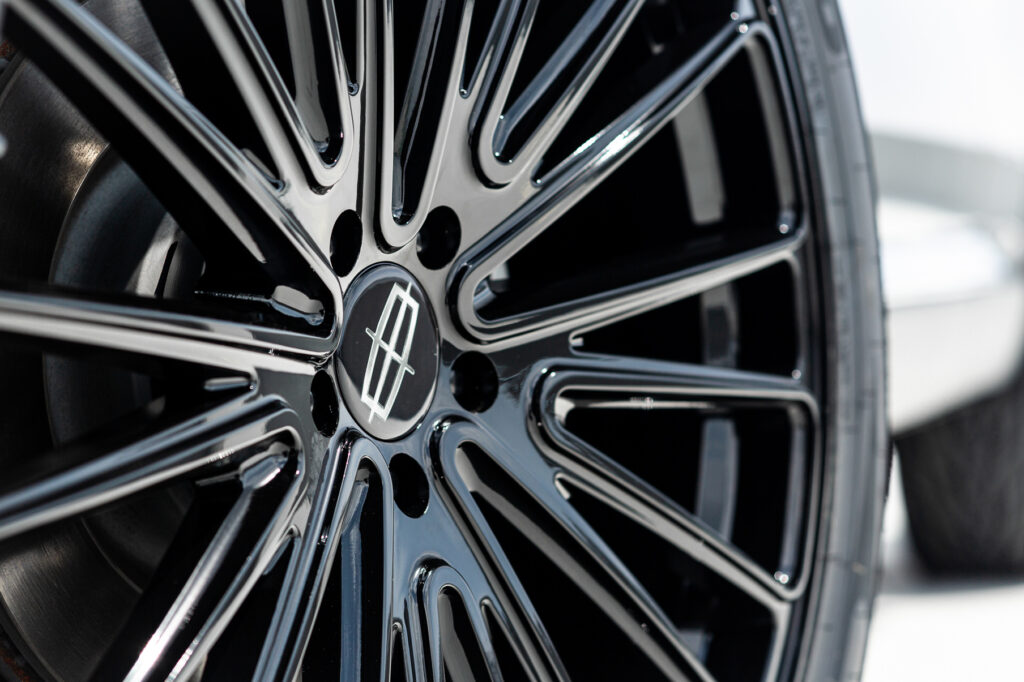 This 2023 Lincoln Aviator was spec'd and customized by our friends at Galpin Auto Sports Ford for the showroom at the Galpin Auto Sports location in Southern California. For this vehicle, we measured and custom-drilled the BD-715 in-house to achieve the ideal fitment and caliper clearance. This being a dealer car means time out of the showroom could mean the loss of a buyer, we were sure to get these wheels mounted ASAP, from order to mounted within two weeks. Galpin maintains an immaculate showroom with modified Ford and other custom American cars; Everything from fully built drag cars to insane one-off hot rods.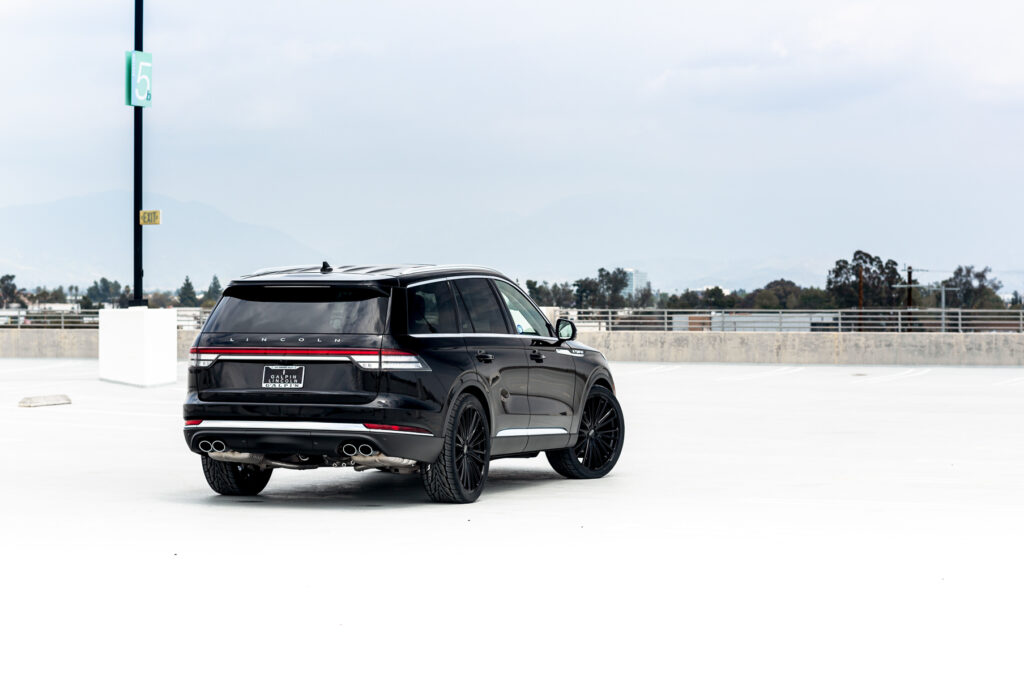 Discover the endless customization possibilities with Blaque Diamond Wheels' Custom Finish program. Our vast network of wheel finish specialists offers unlimited options, including powder coating, gloss, matte, chrome, OEM color matched, anodized, brushed, and more. Transform your wheels into unique works of art that reflect your style. Elevate your vehicle's aesthetic with Blaque Diamond Wheels' Custom Finish program.

To View Our Custom Wheel Finish Gallery Click HERE
Custom Drilling/ Test Fit
Experience the perfection of custom drilled wheels with Blaque Diamond Wheels' Custom Test Fit and Custom Drilling programs. Our commitment to precision and customization sets us apart. Our Custom Test Fit program ensures a flawless fit and optimal performance by utilizing our team of fitment experts to test multiple offsets and profiles during an in-house test fitting process. Our Custom Drilling program allows for custom wheel offsets and custom bolt patterns, accommodating even the most specific requirements. Don't settle for less—choose Blaque Diamond Wheels for unmatched style and performance.
Check Out More Perfect BD-715 Fitment HERE

Additional fitment details
If you wish to find out more about offsets for the car, please feel free to contact our team. We are also able to accommodate custom fitments, bolt patterns, and finishes as per our customer's requests If you have any requests for custom fitments, please don't hesitate to reach out to our team of fitment experts for more information.

Here are some fitment details:
Wheel Model – BD-715
Wheel Finish – Gloss Black
Wheel Size – 24 × 9″ – Squared
Tire Model – Toyo Proxys ST II
Tire Size – 285/ 35/ R24 – Squared