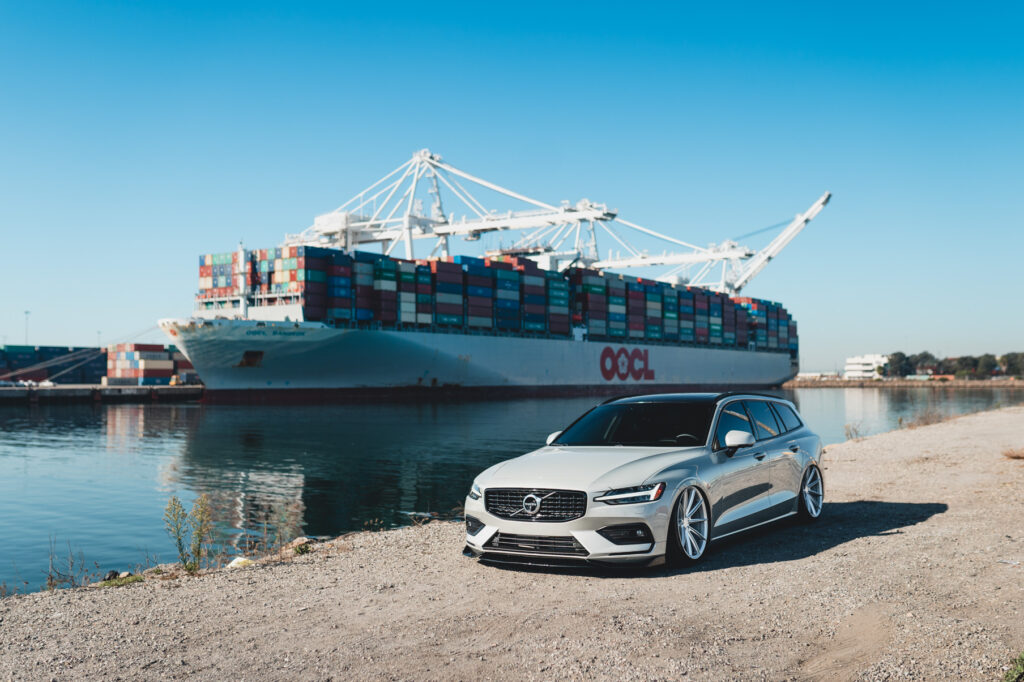 The luxurious v60 with modern BD-11 Wheels
When it comes to combining luxury, performance, and style, the Volvo V60 stands out as a remarkable choice. The sleek lines, refined interior, and impressive performance of this versatile wagon make it a standout in its class. However, to truly set your Volvo V60 apart from the rest, you need a set of wheels that matches its elegance and enhances its personality. Enter the 20″ Blaque Diamond Wheels Classic Series BD-11  – coming in the Gloss Silver Finish with a squared and flush fitted setup, the BD-11 is the perfect companion to elevate the Volvo V60's style to new heights.
To See the Full Photo Gallery of this Volvo V60, Click HERE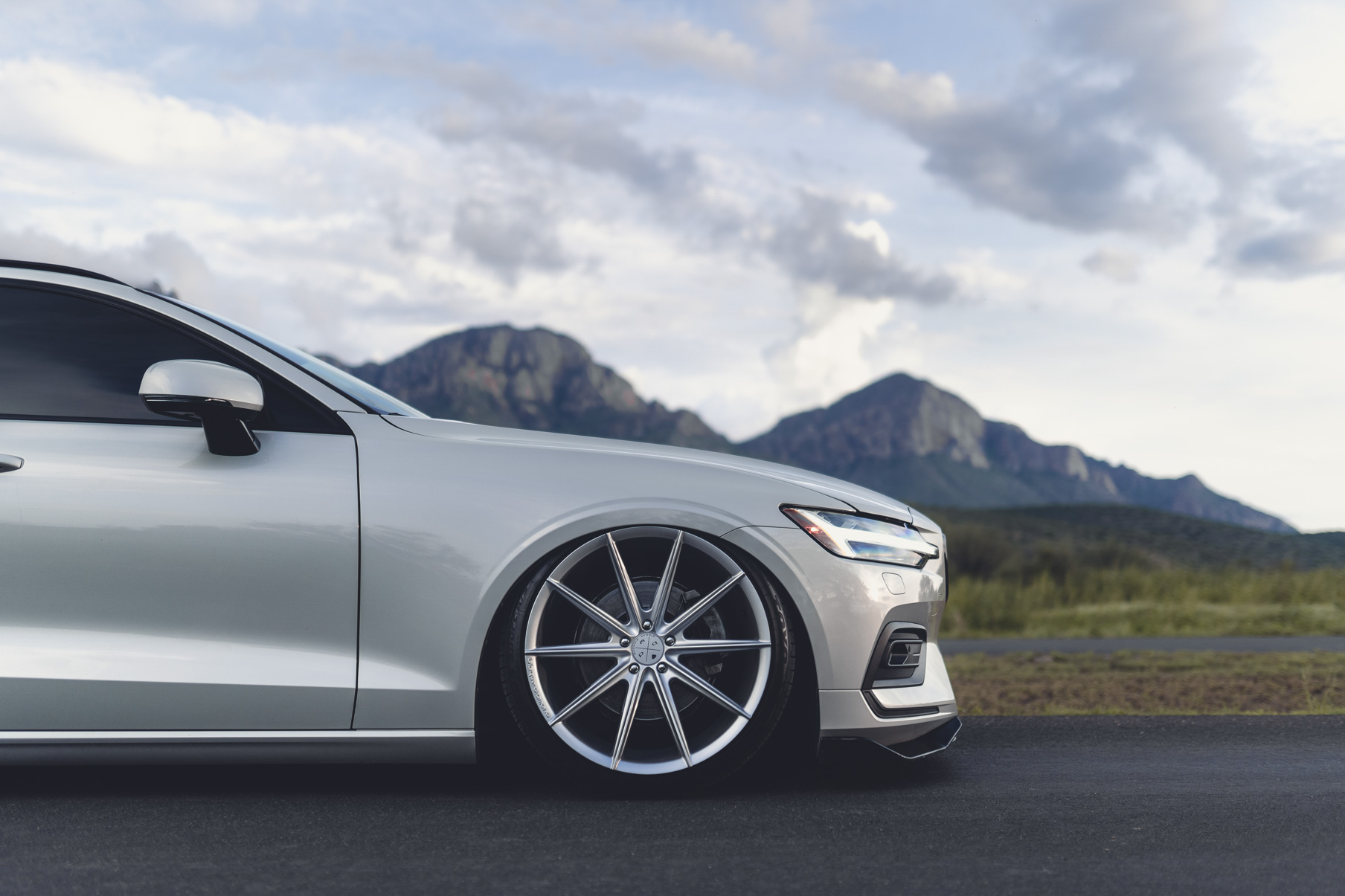 The Volvo V60 exudes understated luxury, and pairing it with the BD-11 Classic Series wheels from Blaque Diamond elevates its elegance to new heights. These meticulously crafted wheels feature a timeless multi-spoke design with modern touches that perfectly complement the V60's refined aesthetics. The deep concave profile enhances the vehicle's visual appeal and gracefully accentuates its lines, creating a captivating and dynamic presence that turns heads wherever you go.
Available in a stunning Gloss Silver finish, the BD-11 wheels seamlessly blend with the V60's sophisticated exterior, exuding timeless style. With a 20 x 10-inch size for both the front and rear wheels, the meticulous fitment ensures they align precisely with the vehicle's body, enhancing its stance and exuding confidence on the road.
Whether navigating city streets or embarking on long drives, the BD-11 Classic Series wheels in Gloss Silver deliver a refined and exhilarating driving experience. Designed for style and functionality, these wheels not only enhance the V60's visual appeal but also contribute to improved performance and handling.
With the BD-11 Classic Series wheels, your Volvo V60 gains an unparalleled sense of character and individuality. Elevate your driving experience with this perfect fusion of classic design and modern aesthetics, reflecting your discerning taste and passion for automotive excellence as you glide down the road.
To See More Details About the BD-11 Classic Series Wheel, Click HERE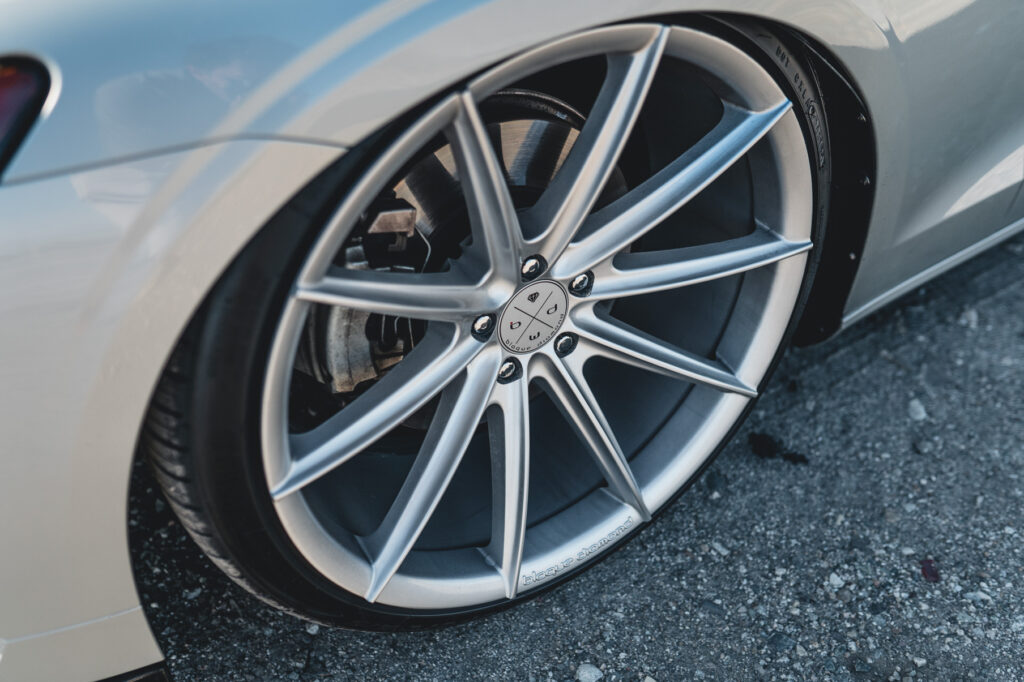 Blaque Diamond Wheels is renowned for its commitment to precision engineering and exceptional craftsmanship. The BD-11 Classic Series wheels are no exception. Constructed from premium materials, these wheels undergo rigorous testing to ensure durability and performance on the road. Whether you're driving through city streets or cruising along the highway, the BD-11 wheels will provide a smooth and comfortable ride, making every journey in your Volvo V60 a truly enjoyable experience.
While style is paramount, Blaque Diamond Wheels also prioritizes functionality. The BD-11 Classic Series wheels are designed with performance in mind, enhancing the handling characteristics of your Volvo V60. The lightweight construction reduces unsprung weight, resulting in improved acceleration, braking, and overall agility. These wheels not only make your V60 look great, but they also contribute to a more engaging and responsive driving experience.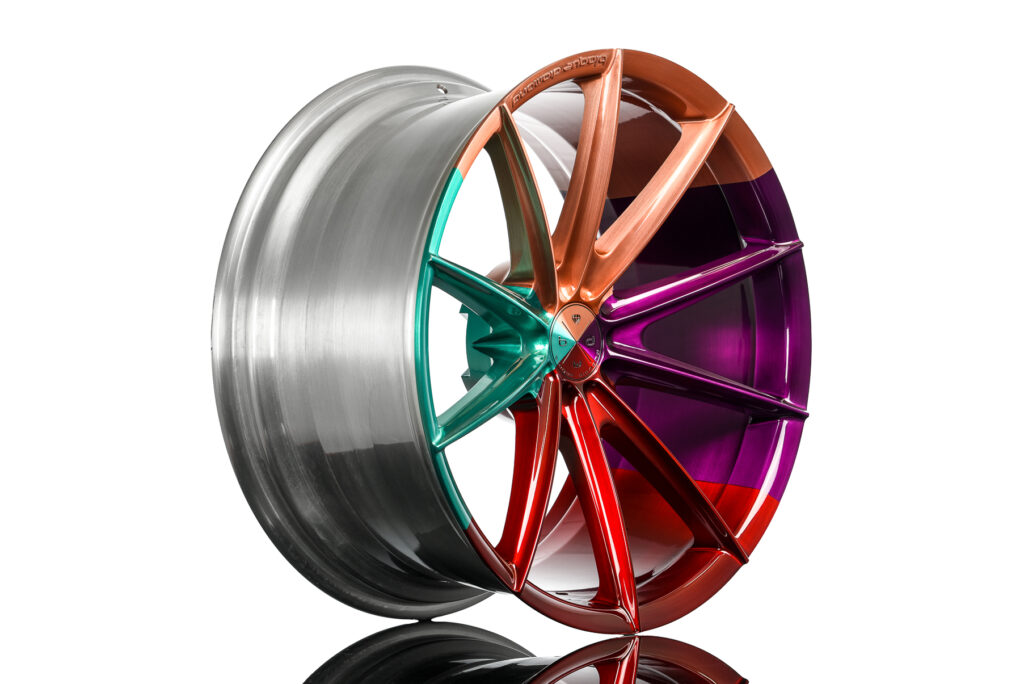 Discover the endless customization possibilities with Blaque Diamond Wheels' Custom Finish program. Our vast network of wheel finish specialists offers unlimited options, including powder coating, gloss, matte, chrome, OEM color matched, anodized, brushed, and more. Transform your wheels into unique works of art that reflect your style. Elevate your vehicle's aesthetic with Blaque Diamond Wheels' Custom Finish program.

To View Our Custom Wheel Finish Gallery Click HERE
Custom Drilling/ Test Fit
Experience the perfection of custom wheels with Blaque Diamond Wheels' Custom Test Fit and Custom Drilling programs. Our commitment to precision and customization sets us apart. Our Custom Test Fit program ensures a flawless fit and optimal performance by utilizing our team of fitment experts to test multiple offsets and profiles during an in-house test fitting process. Our Custom Drilling program allows for exact offsets and custom bolt patterns, accommodating even the most specific requirements. Don't settle for less—choose Blaque Diamond Wheels for unmatched style and performance.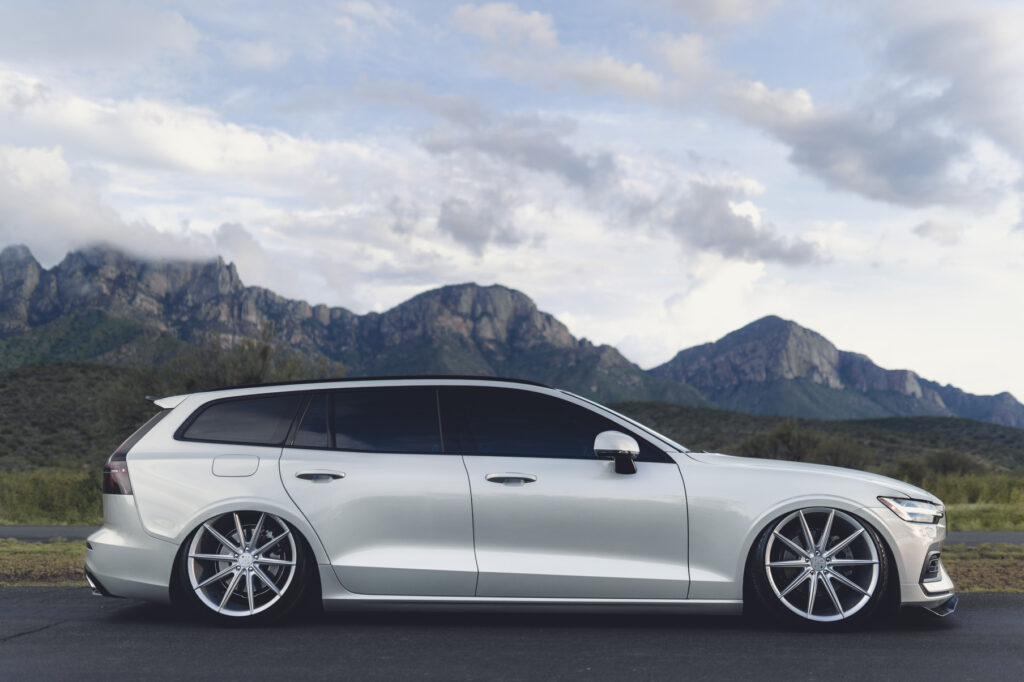 The perfect fit for the v60
The Volvo V60 is a captivating blend of luxury, practicality, and performance. To truly amplify its style, equip it with the Blaque Diamond Wheels BD-11 Classic Series. With its timeless design, impeccable craftsmanship, and personalized options, these wheels will elevate your V60's appearance to new heights. Unleash the true potential of your Volvo V60 and turn heads wherever you go, all while enjoying an enhanced driving experience. Trust Blaque Diamond Wheels to deliver style, performance, and the perfect complement to your Volvo V60.
Additional Fitment Details
If you wish to find out more about offsets for the car, please feel free to contact our team. We are also able to accommodate custom fitments, bolt patterns, and finishes as per our customer's requests If you have any requests for custom fitments, please don't hesitate to reach out to our team of fitment experts for more information.

Here are some fitment details:
Wheel Model – BD 11 
Wheel Finish – Gloss Silver
Wheel Size – 20 x 10 Squared