WHAT ARE FLOW FORGED WHEELS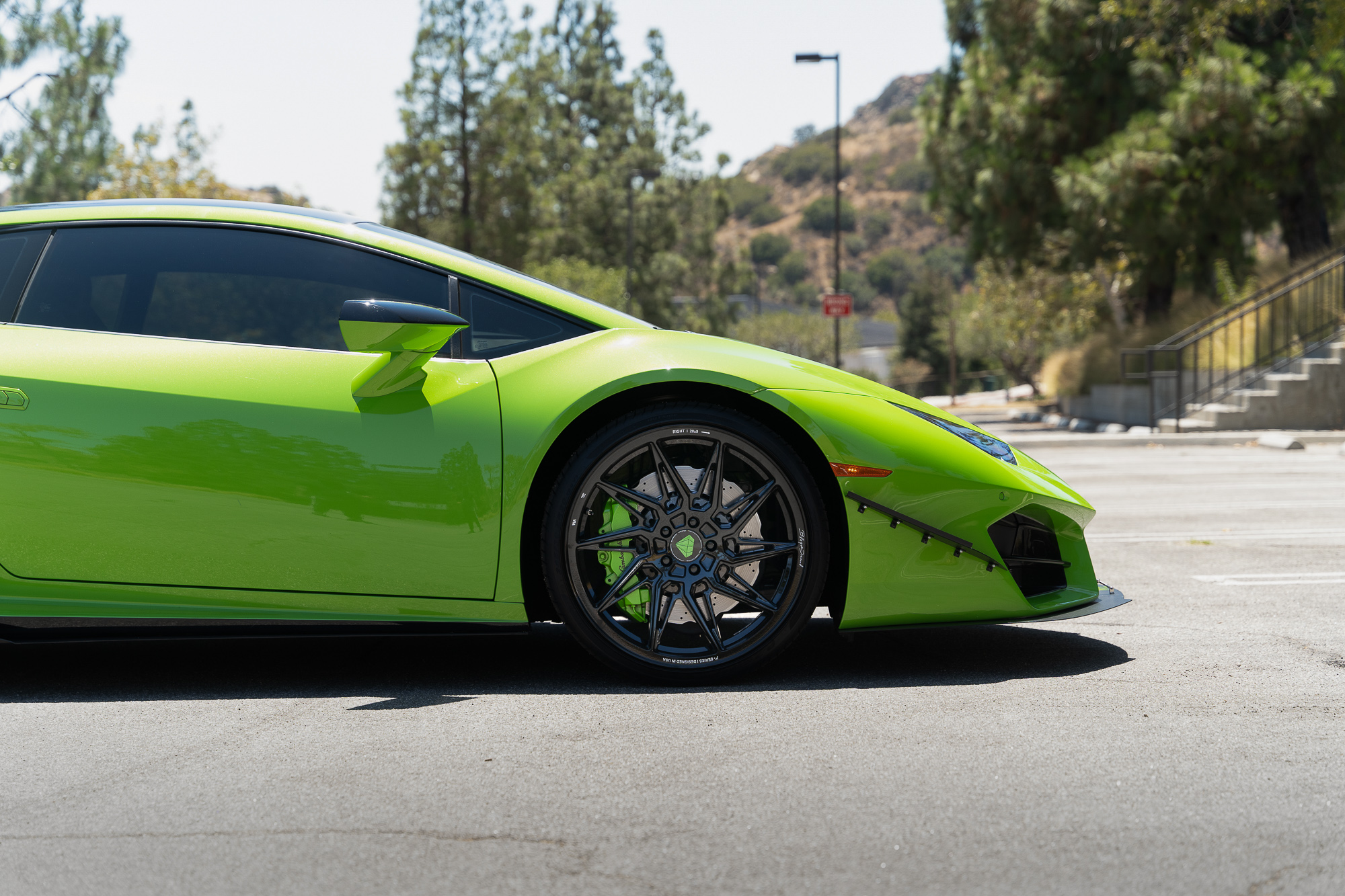 Welcome to Blaque Diamond Wheels, the home of exceptional craftsmanship and innovation in the world of automotive wheels. We're proud to present the Blaque Diamond Flow-Forged Wheel Series, a testament to our commitment to craftsmanship and cutting-edge technology. With a focus on performance and design, these wheels redefine the standards of automotive excellence.

At the heart of our Flow-Forged Wheel Series lies the revolutionary flow-forging process. This advanced manufacturing technique involves applying high-pressure rollers to the wheel's barrel, compressing and shaping the aluminum alloy to create a dense and robust structure. The result is a wheel that exhibits superior strength and durability while maintaining a lightweight composition for optimal performance.

Our Flow-Forged Wheel Series offers a wide range of captivating designs, each meticulously crafted to elevate the aesthetic of your vehicle. Whether you prefer sleek and sporty or bold and aggressive, we have wheel designs to suit every style and preference. The Flow-Forged Series of wheels include a range of classic multi-spoke patterns and intricate concave profiles. Our wheels are a true expression of individuality and sophistication.

It's not just about the designs. Blaque Diamond Flow-Forged Wheels are engineered to deliver exceptional performance on the road. The combination of strength and reduced weight achieved through flow forging results in enhanced handling, improved acceleration, and increased braking performance. Experience the thrill of precise control and responsiveness as you navigate every curve and conquer every mile.

We understand that customization is key when choosing wheels, which is why our Flow-Forged Wheel Series offers a range of finishes and sizes to choose from. Whether you prefer a sleek gloss black, refined silver, or custom colors from our Custom Finish Program, we have the perfect finish to complement your vehicle's unique personality. The Flow-Forged Series wheels also come in a wide range of sizes and profiles to achieve personalized fitment for your rid.

As a testament to our unwavering commitment to quality, all Blaque Diamond Flow-Forged Wheels undergo rigorous testing and meet stringent industry standards. We prioritize your safety and ensure that each wheel provides exceptional reliability and performance, even in the most demanding driving conditions.

Join the ranks of automotive enthusiasts who demand nothing less than perfection. When you choose Blaque Diamond Flow-Forged Wheels, you invest in a stunning visual upgrade for your vehicle and elevate its performance to new heights. Experience the perfect fusion of style, strength, and precision engineering with Blaque Diamond. Upgrade your ride and make a bold statement on the road.