WHAT ARE OFF-ROAD SERIES WHEELS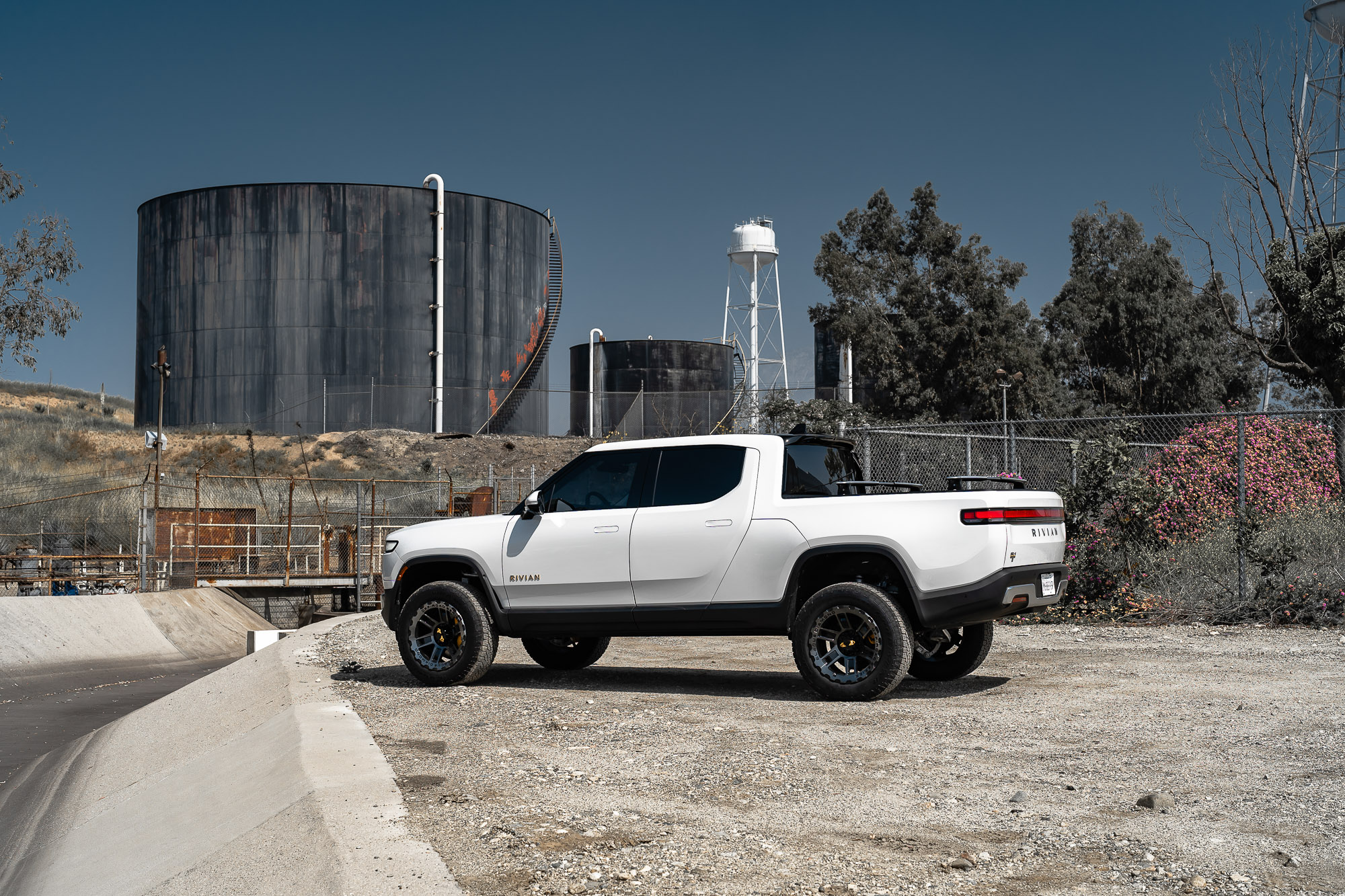 Welcome to Blaque Diamond Wheels, where adventure meets durability and style. Introducing our rugged and robust Off-Road Series Wheels, specifically designed to conquer the most challenging terrains and enhance the off-road capabilities of your vehicle.

Constructed with durability as a priority, our Off-Road Series Wheels withstand the harshest conditions without compromising performance. We employ high-quality materials and advanced manufacturing techniques to ensure exceptional strength, impact resistance, and longevity.

Our Off-Road Series Wheels boast an impressive array of designs, each carefully crafted to exude a powerful and aggressive presence. From bold and angular spokes to intricate patterns, our collection offers a wheel to match every individual's off-road style. Whether you seek a rugged and commanding look or a sleek and refined appearance, our designs will transform your vehicle into an off-road masterpiece.

But it's not just about aesthetics – our Off-Road Series Wheels deliver top-tier performance on any terrain. The robust construction and reinforced structure ensure maximum load capacity and strength. With the Blaque Diamond Off-Road Series you can tackle rough terrain with confidence. The carefully engineered offsets and widths provide optimal clearance for larger tires, granting you the freedom to explore uncharted paths.

We understand that off-road enthusiasts demand exceptional traction and control. That's why the Off-Road Series Wheels are designed to accommodate larger, aggressive tires, enabling enhanced grip and stability. Whether you're conquering rocky trails, navigating muddy paths, or traversing sandy dunes, Blaque Diamond Off-Road wheels will empower you to go beyond the beaten path.

Our commitment to quality and performance extends beyond the design and construction of our wheels. Each wheel undergoes rigorous testing and stringent quality control measures to ensure impeccable reliability and durability. Your safety and satisfaction are our top priorities, and we strive to exceed your expectations at every turn.

To enhance your customization options, our Off-Road Series Wheels are available in a variety of sizes, offsets, and finishes. Whether you prefer the classic elegance of Textured black, the sophisticated modern aesthetic of Tinted Machined Black, or the bold allure of Matte Bronze, we have the perfect finish to complement your vehicle's rugged exterior.

Experience the untamed spirit of adventure with Blaque Diamond Off-Road Series Wheels. Unleash your vehicle's true off-road potential and set out on unforgettable journeys with the confidence of exceptional construction, unparalleled performance, and uncompromising style. Embrace the wild and conquer the terrain with Blaque Diamond Wheels.