About The Mercedes S Class
The Mercedes S class needs no introduction. This particular S550 is a Designo package Magno Cashmere Matte White, along with the Designo black interior. This S550 belongs to our good friend, and long-time customer, Lev. Since he will be using the car often, he wanted to keep the car looking clean and simple – so we went with the Blaque Diamond Classic Series!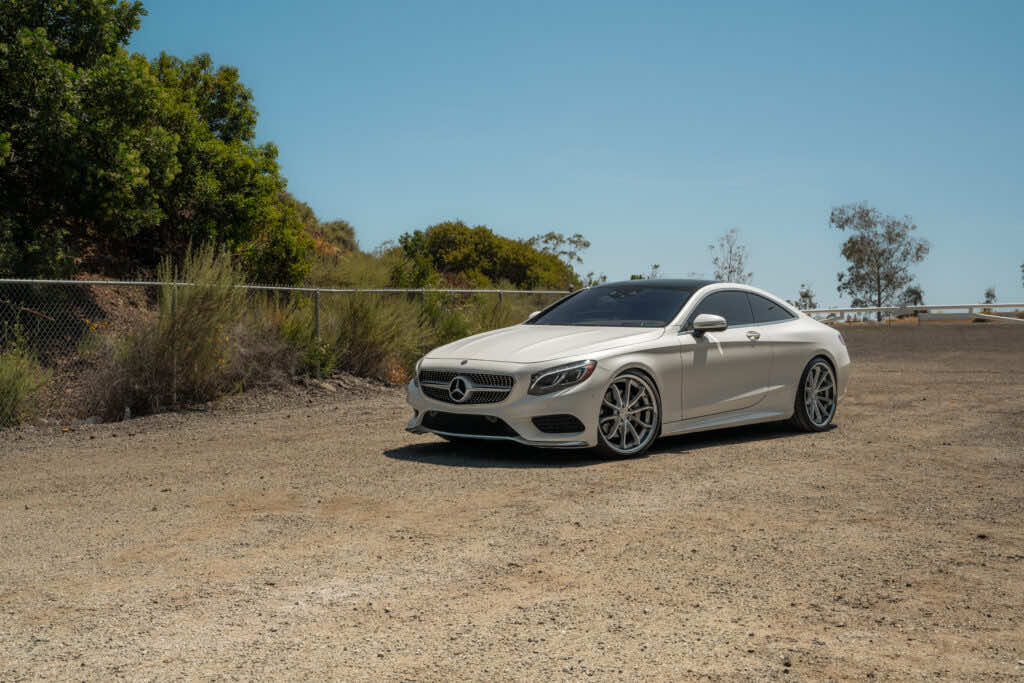 Best Wheels For The S550
Lev wanted a set of wheels to complement the elegant lines of the S class. The BD – 23 with silver machined face on chrome SS lip came in as the design of choice, with the bold two piece construction, and aggressive angles of the centers.
About the BD-23
The BD-23 has been one of our most popular designs, and is available in a multitude of finishes. From Gloss Black, Antique Matte Bronze, To Gloss Silver centers, to pair with Chrome SS Lips. We can also accommodate any custom finish requests to help you bring your build to live. 
Giving The Mercedes A Perfect Stance
Our team went through an extensive, in-house test fit for Lev, to get that perfect stance, fitment, and aggressiveness he wanted for his car. Although the fitment for the S-Class was easy to nail down, Lev wanted the wheels to sit flush to the fenders with his lower kit. We took his car to our headquarters to get the precise measurement for his S550, for that perfect fitment. Needless to say, the results were phenomenal.
Additional Fitment Details
If you wish to find out more about offsets for the car, please feel free to contact our team. We are also able to accommodate custom fitments, bolt patterns, and finishes as per our customer's requests If you have any requests for custom fitments, please don't hesitate to reach out to our team of fitment experts for more information.